Humax is a comprehensive Human Resource Management solution for large enterprise and holdings. Humax is constructed based on Position Management Principles that allows the software to be highly flexible and customizable to solve complex HRM problem.
Organizational Management & HR Planning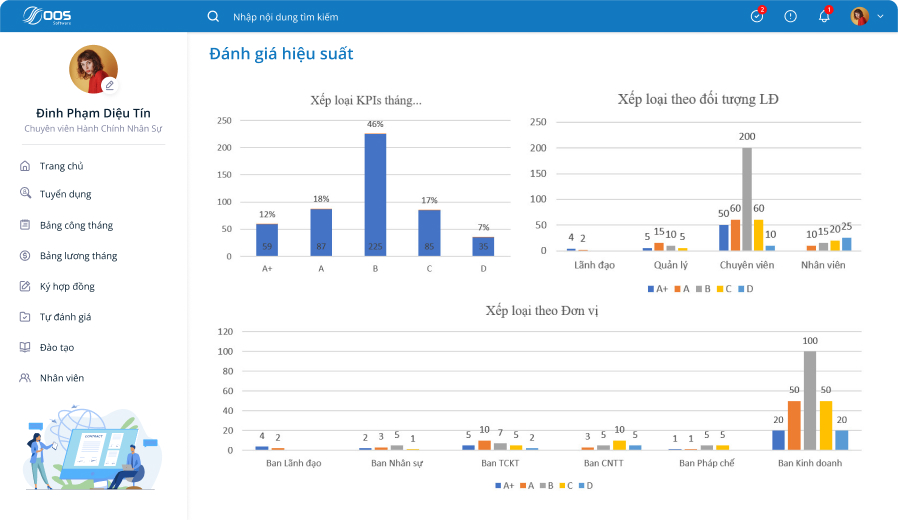 Frequently asked questions
Humax is a Comprehensive Human Resource Management Software deployed by On-Premise method. The software can be designed and structured specifically for each enterprise
HUMAX solution is transfered only once to the customers, right after being installed on the customer's IT infrastructure.
Humax includes 6 core modules, covering many specialized HRM problems: 
Recruiting & Talent Management

Organizational Management & HR Planning

HRIS & Payroll

Resource development: Training, Capability Assessment, Career Pathway and Succession Personnel

Employee Self - Services 

HR Analysis, Dashboards  
To learn more about our solution. Contact us
Humax HRM software is used by many large enterprises/ holdings from various fields: manufacturing, commerce, services, real estate, construction, healthcare, finance and banking, technology, etc.
Enterprises that choosed HUMAX often face some unique and complex HRM problems, which requires standardization with suitable technology platform and abilities to optimize HR manual task 
Yes. Humax has a Mobile App to support employees and leaders. Employees can time check attendance, check payroll, request permission, ... and manager can monitor and approve the request 
In addition, the Board of Directors can easily follow HR metrics through Dashboard
Depending on the scope of deployment, business characteristics and user availability in each enterprise, the deployment time will vary. 
However, with 15 years of experience and OOS Software's methodology, the implementation time is usually as follows:
With Core HR & Payroll modules: need 3-4 months on average.

For the full modules: 6-8 months on average.
Yes. Humax software provides OpenAPI and have integrated experience from large projects such as ERP, Accounting, DMS , eLearning….
Yes. Humax software offer a 12-month warranty policy after project acceptance process 
In addition, after the warranty period, OOS Software provides user support and maintenance services:
User support and maintenance as required.

Annual maintenance (yearly package, ...)
Hotline for support, maintenance and warranty: 0247 3069 666
Humax is an On-premise Human Resource Management solution: One-time fee. 
The total cost is composed of the following two cost groups: licensing costs and implementation costs. In there:
License cost: Based on the number of users, the size of the organization and the range of modules.

Deployment cost: Based on deployment scope, business characteristics, deployment plan.