Performance measurement has never been an easy task and every business needs it
Standard assessment, proper recognition of personnel's efforts

As one of the 10 largest corporations in Korea, Hanwha's culture has been clearly shaped over the past 70 years, We take people as the center, focus on human development to accompany the organization for a long time. office. Choosing Humax of OOS Software is that We choose a comprehensive human resource development solution rather than choosing a software that only stops storing personnel information and timekeeping for payroll instead of Excel.
From the competency framework set up according to the needs of each position, the Humax platform allows managers to understand the competency score of each employee. From there, towards the most objective assessment of capacity.
This is an important foundation for building a training plan, career path and succession plan.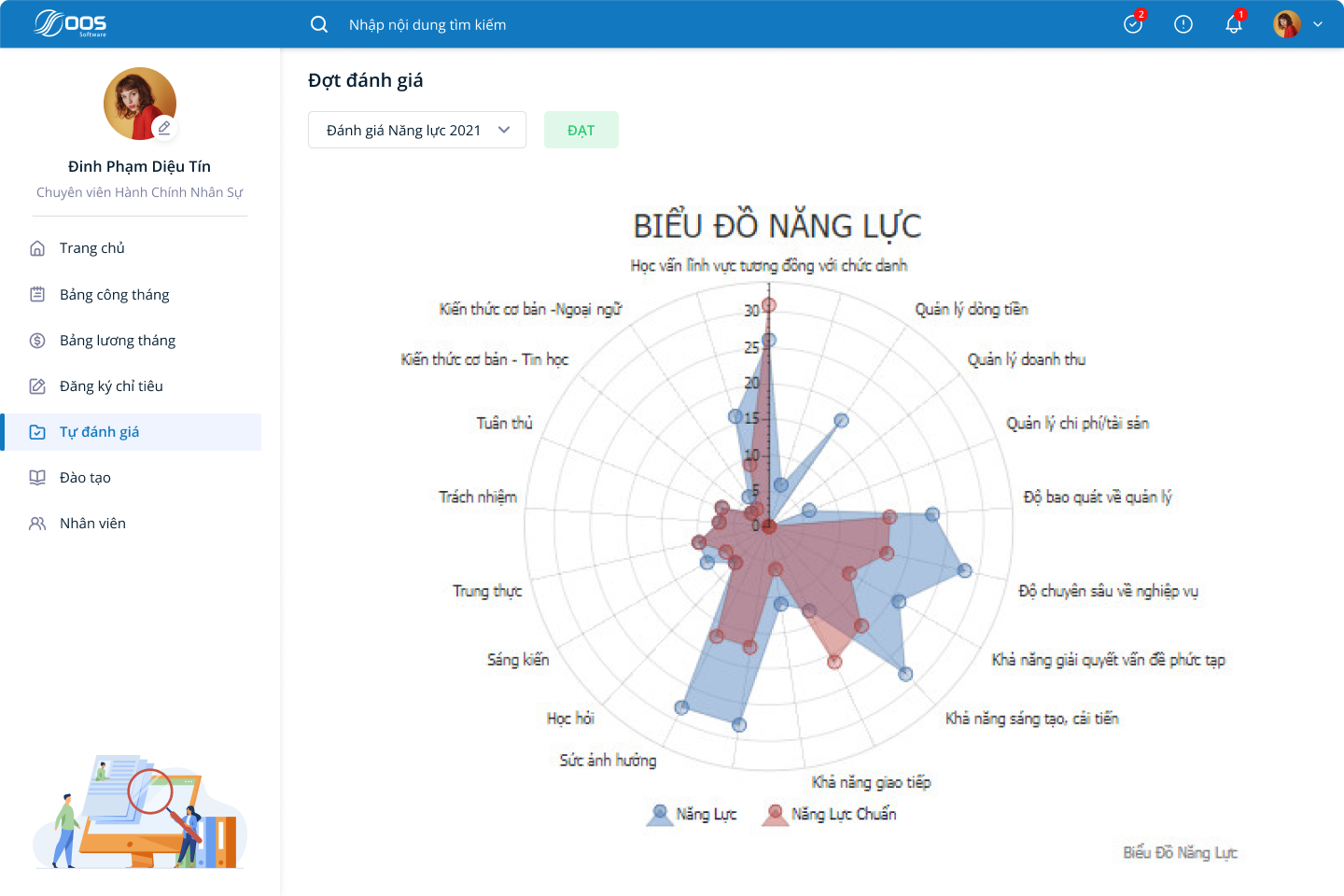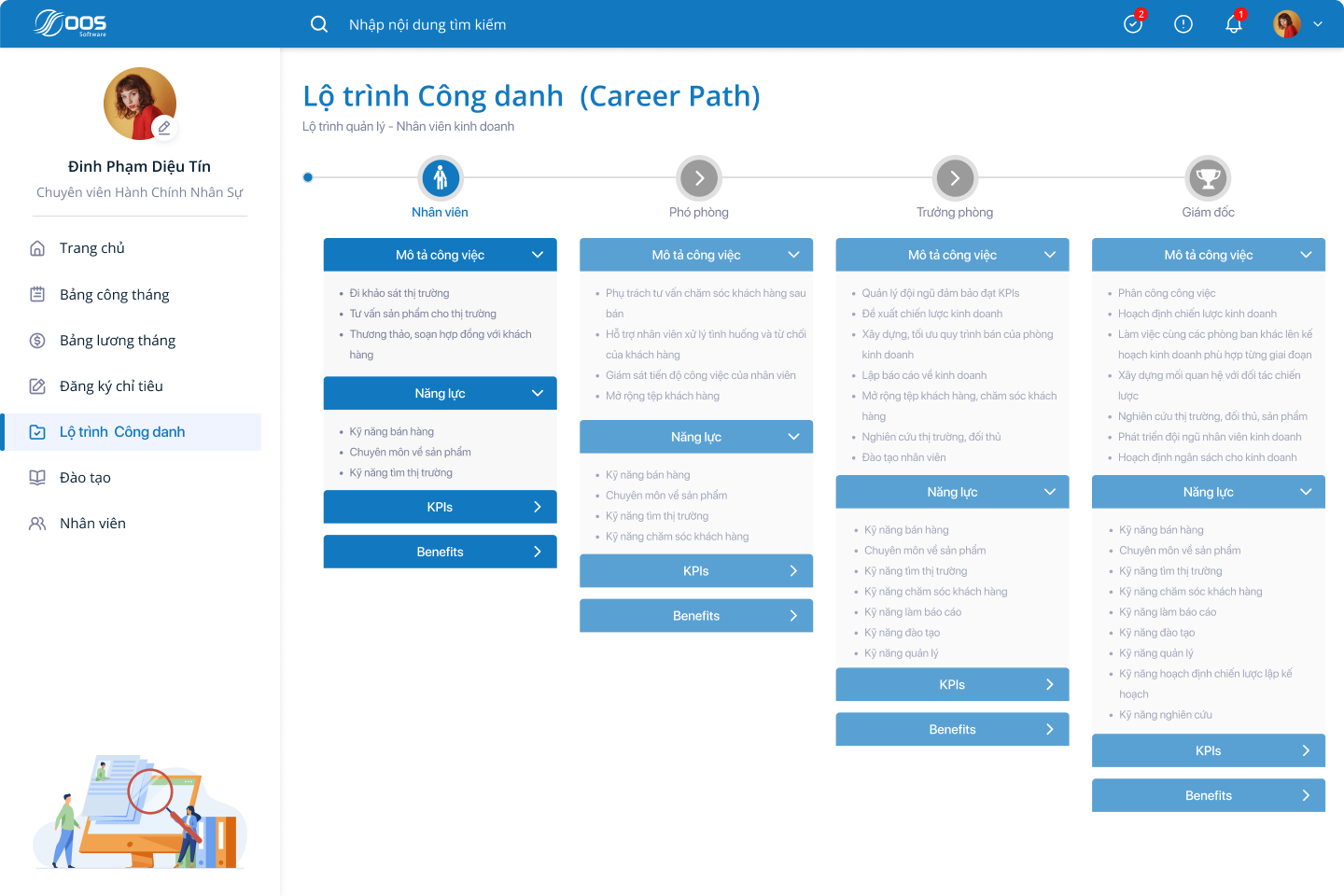 Career path & successor personnel