Many people often mistakenly think that accounting is the department in charge of salary, timekeeping and welfare decisions of each employee in the company. In fact, the issues of salary and employee benefits will usually be in charge of the C&B department.
What is C&B?
C&B's full name is Compensation & Benefits (compensation and benefits) is known as a department in the Human Resources department of each company. The basic structure of an HR department includes:
Recruitment (R: Recruitment)
Training and Development (T&D: Training & Development)
C&B: Compensation & Benefit (C&B: Compensation & Benefit)
In the Human Resources department, the C&B specialist is responsible for calculating the employee's salary, wages, and leave based on the information provided by the accountant and other departments. C&B is most commonly understood as the payroll department – which will directly determine the salary and other benefits you are entitled to. Therefore, this is considered the "power" department in the company, which will "determine your meal".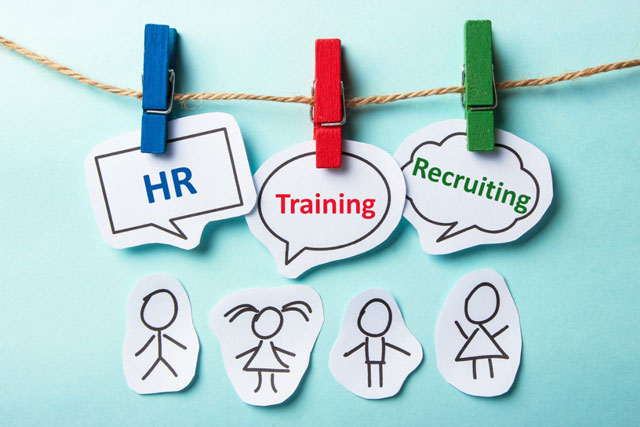 What is the job of C&B?
When taking over the job of the C&B department, you must have both the skills of a human resources manager and an accountant, and also have to coordinate well with other departments of the company. The main operations of C&B include:
Building salary scale according to each working position; develop regulations on salary payment, salary calculation, bonus etc.
Building a hierarchy, allocating employees in each department;
Surveying employee satisfaction about salary and bonus regulations, thereby closely examining the actual situation between employees' needs - work (based on work performance and actual amount of VND).
Thus, you will have to be an accountant who understands the overall situation of the company, must know the balance between the workload of the departments and the amount of salary, to be able to allocate the amount of money spent in each position. Work; At the same time, he will also be a skilled human resource manager in transferring workers and also a "skillful" legal officer in legal advice on labor, maternity, social insurance, and leave. sick etc. A C&B specialist needs to be proficient in statistics, analysis in addition to communication, consulting, persuasion skills, etc.
In the C&B department, all data requires absolute accuracy and there is a database to check and compare. If accountants always have to deal with invoices, documents and balance sheets, C&B also needs to have accurate and transparent data to build salary and benefit coefficients.
In particular, C&B specialists need to be a bridge between employees and employers, so they have to be flexible to grasp the situation and needs of employees while also meeting the requirements and targets. proposed by the business.
Qualifications and Skills Required
To become a C&B specialist, young people can orient themselves to the Human Resource Management major at universities, or major in Accounting, Business Administration, Law, etc. After graduating, you can apply for admission. companies that have this department.
In general, to become a C&B specialist you need to have good job handling skills because this is a job that requires high expertise. Therefore, if you have determined to pursue this career, the following skills are indispensable:
Office computer skills: Proficiency in Excel, Word, and PowerPoint is a basic requirement not only for C&B jobs but also a common requirement for all jobs today. This skill helps you to work with documents, data information, especially numbers more easily.
Foreign language skills: Fluency in at least one foreign language will open up opportunities for you to work in companies, multinational corporations or companies with the need to expand beyond national borders. As you know, the C&B department is an extremely important part in large companies with 200 or more employees, so being fluent in foreign languages makes it easy to communicate with partners and leaders in the industry. company, and have higher promotion opportunities.
Data analysis skills: In the 4.0 technology era, holding Big Data in your hands requires you to have the smart and smart handling skills of a Business Analytics. The data of employees in the company, work efficiency need to be synthesized, analyzed and processed in a timely manner by the C&B department, and these are not unfounded data, but must be proven. by fact and analytical and judgmental mind.
Legal consulting and application skills: Knowledge of labor law, social insurance is extremely necessary when you are an expert in charge of welfare and benefits issues in the company. Balancing the needs and capabilities of the company and the provisions of the law is essential, but it is also a difficult task, because legal documents are always updated, revised, and responsible. Your job is to have the skills to look up and update the legal situation related to policies and benefits for employees.
In addition, you also need to have soft skills for consulting such as communication and consulting skills, problem-solving skills, complaint handling, staff training skills, etc. will be evaluated by the employer from your interview, probation, and training during the working process. Also because the job requires good expertise but also needs intelligence and agility when working. problem-solving, so the experts on C&B today are often very few, if you study hard and practice your expertise and soft skills, the HeadHunters will not be able to ignore you.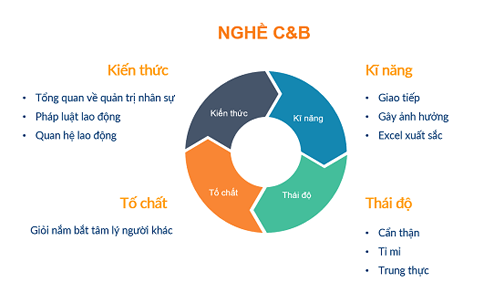 Career opportunities and career paths
Career opportunities of C&B are many, especially in industrial parks and large corporations. Any profession, any field requires C&B handling skills, so the career opportunities for this industry are extremely large. Graduates can be offered internship positions with a clear career path such as: Internship / Apprentice → Probation → Full-time employee.
Career progression of C&B employees:
C&B Officer/Staff/ Executive → C&B Specialist/Senior C&B Officer → C&B Supervisor/Team leader → C&B Manager → HR Manager → HR Director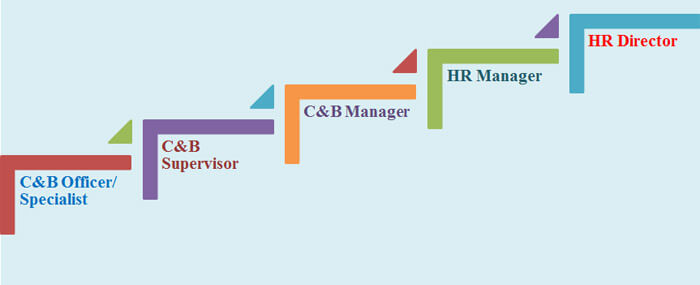 With the trend of rejuvenating the workforce, a young person who has just graduated from school has the opportunity to work in the C&B department of an enterprise with a clear career path. Depending on your ability and the development of the company, after 1 - 3 years of working, you can become a C&B expert with professional skills and be nominated for management positions. is different.
Epilogue
C&B is predicted to be a hot industry with high career prospects, so if you love the field of human resources and have good analytical, judgmental and office skills, don't be afraid to try your hand at C&B. This is a new and exciting field.