On August 14, 2022, at the Pullman Hotel, the annual conference of the Human Resources Association was held and OOS Software – as a companion accompanying the event. With the participation of more than 200 HRA members who are currently HRD and HRM in companies, HR seminars "From business strategy to HR strategy" organized to help C-levels clearly orient human resource development strategy based on the business orientation of the organization.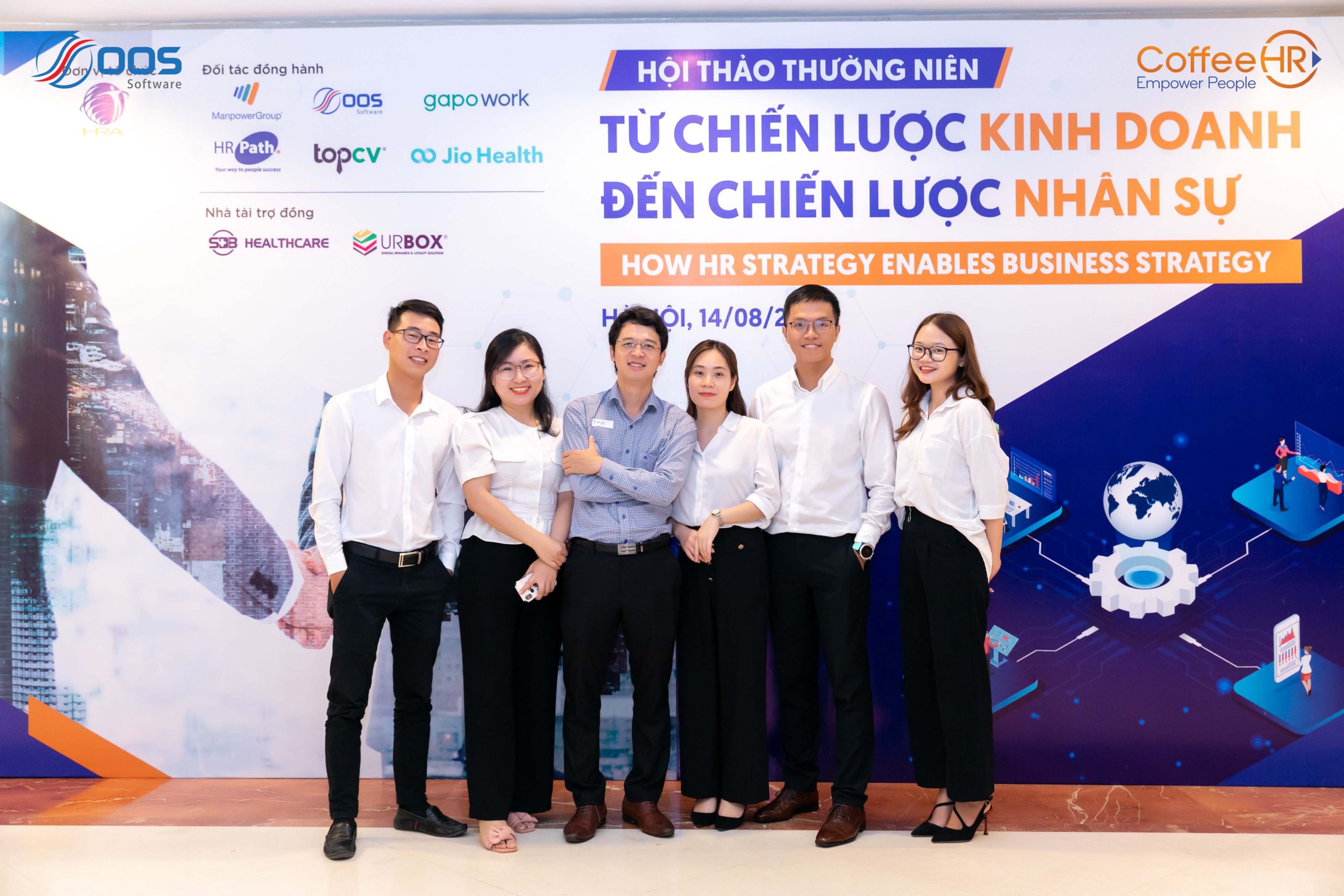 CONTENTS OF THE WORKSHOP FROM BUSINESS STRATEGY TO HUMAN RESOURCES STRATEGY
"From Business Strategy to Human Resource Strategy" – as the name of the seminar, the biggest goal of the workshop is for the participants to have the most specific visualization and initially build a strategy. HR strategy in relation to business strategy. The seminar was divided into 2 sessions, with the participation of Mr. Nguyen Ngoc Tung - Chairman of the Human Resources Association (HRA) and Ms. Nguyen Nam Phuong - Vice President of the Human Resources Association (HRA).
At the morning session, the workshop mentioned and shared the content from the root of the problem when building HR strategy:
– Concepts and overviews of Business Strategy, HR Strategy; Multi-dimensional perspective on Business Strategy, HR Strategy; Relationship between Business Strategy and HR Strategy
– Warm-up question: What should the HR strategy include; Who builds the HR strategy? What is the first activity after having a HR strategy?
– HR strategy: Some HR strategy management models, analysis and sharing of experts and speakers about HR strategy management models and their applications.
– The most useful and impressive content has to be the practical exercises with expertise and creativity as a prerequisite for implementation. All real-life situations put into the exercise are built by the Expert Committee from real businesses, randomly selected according to typical industries (Construction, manufacturing, finance and banking, garment manufacturing, etc.). password…).
Afternoon, workshop with the participation of Mr David Li - Former President of Hong Kong Human Resources Association, Member of the Executive Board of the World Federation of Human Resource Management Associations (WFPMA) presented with the content Sharing new trends of the Human Resource Development Strategy in the region area. During the course of a working day, many questions and concerns in the HR strategy were shared by experienced colleagues in the industry, discussed together to come up with new directions in line with the trend, with the company's overall business strategy.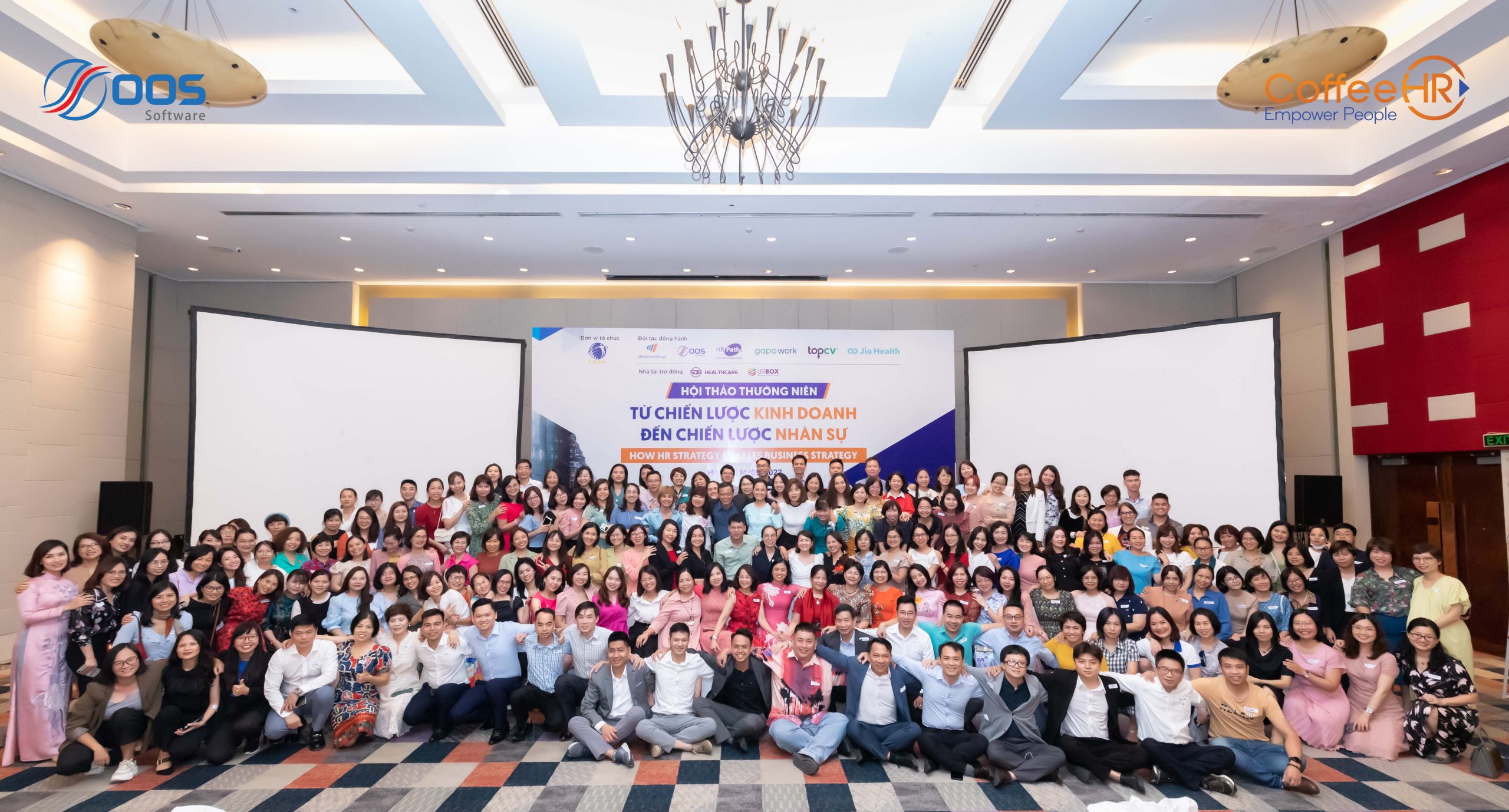 SUMMARY
"Going a day, learning a wise sieve" – the workshop took place in a short day, but each participant has gathered professional knowledge and useful practical experience! After the seminar, we have all learned, a solid human "foundation" will help businesses reach out in the current competitive and dynamic market. If your business wants to find its own "way", OOS is committed to being a long-term partner with your business. Register to receive advice and DEMO suitable solutions TODAY at: http://phanmemnhansu.com/ 
————————–
Humax Total Human Resource Management Solution from OOS Software
Hotline: 0973.060.459 VND
Address: 2nd floor, CC Office of National Defense Academy, Xuan La, Tay Ho, Hanoi
Website:
http://phanmemnhansu.com