T&T Group is a multi-industry group with more than 200 member companies in 8 different industry groups. Aiming to maintain its position in the top 10 multi-industry private corporations in Vietnam, T&T focuses on building a sustainable growth strategy throughout its 29 years of development. For effective implementation, the Group understands that human resource development in parallel with corporate culture is a prerequisite. 
Especially in the digital transformation period, applying technology in management not only helps streamline operations but also maximizes potential resources. Accordingly, T&T Group embarked on a search for a Human Resource Management software to support the management of thousands of employees.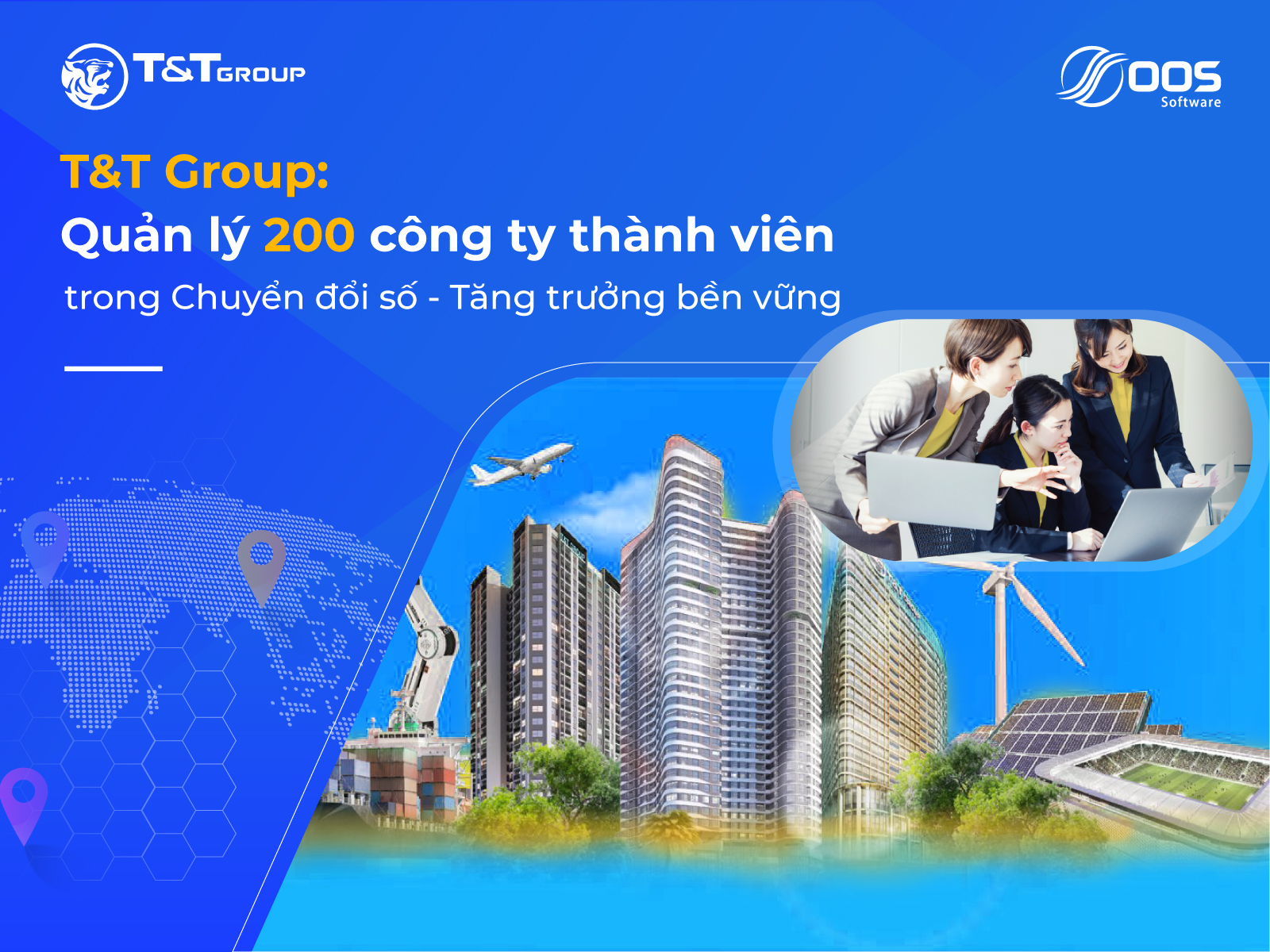 T&T Group's corporate governance problem
As a multi-industry corporation, T&T doesn't just want an ordinary automation solution. The software needs to be intelligent and advanced in measuring data to accurately plan and develop resources through training and evaluation. Thereby, managers easily make strategic decisions, creating a solid foundation for sustainability. 
Besides, the problem of cost management is also a point that T&T's management is concerned about. How much budget does the corporation need each year for human resource management? More specifically about salary fund, budget allocation for recruitment, training, general and separate internal communication activities of each member company. How that budget will change according to the staffing schedule. 
Choosing Humax, T&T Group believes in a comprehensive optimization solution
OOS Software has accompanied SHB - a bank in the management and operating ecosystem of T&T Group - for the past 9 years. With a loyal commitment, OOS has affirmed the quality in software supply and in-depth consulting on human resources system with SHB and T&T. This is the basis to convince the corporation with 80,000 employees to choose and trust Humax.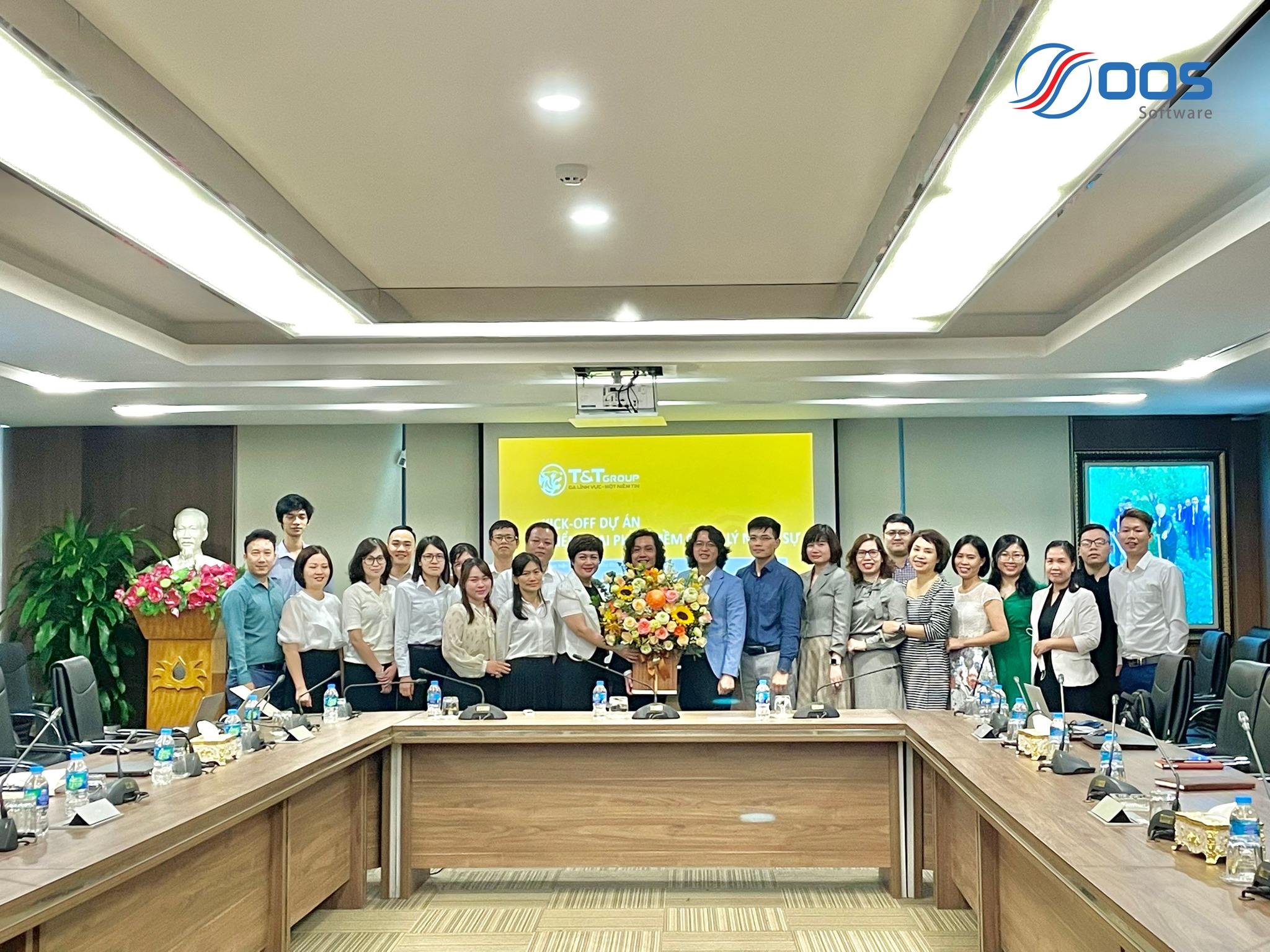 T&T Group chooses OOS Software and Human Resource Management Software Humax
On May 24, T&T Group and OOS Software officially kicked off the Humax Human Resource Management Software project with the participation of leaders and managers at T&T. During the kick-off holiday, the project management set a goal to deploy Humax Human Resource Management Software quickly and effectively in 4 months. This shows the determination and enthusiasm for the transformation period in human resource management of T&T Group.  
Human Resource Management Software Humax accompanies T&T
Built on the principle of Location Management, Humax is the right solution in T&T's corporate governance. When the system of diagrams and organizational structures are specifically divided into 200 member companies, divisions and even groups. 
Accordingly, T&T management can track personnel costs through the smart Cost Center with detailed reports of each HR task. For the human resources department, manning forecasts allow for accurate resource planning that is consistent with strategy and goals from time to time. 
In addition, the modules on assessing ASK capacity and KPI performance provide an overview of T&T's intrinsic strength. Assist in finding weak links and building career paths and adjacent positions. Especially in the context of the constantly changing labor market, each talent is a precious jewel of the organization. When employees feel recognized and promoted, they become more engaged with the company.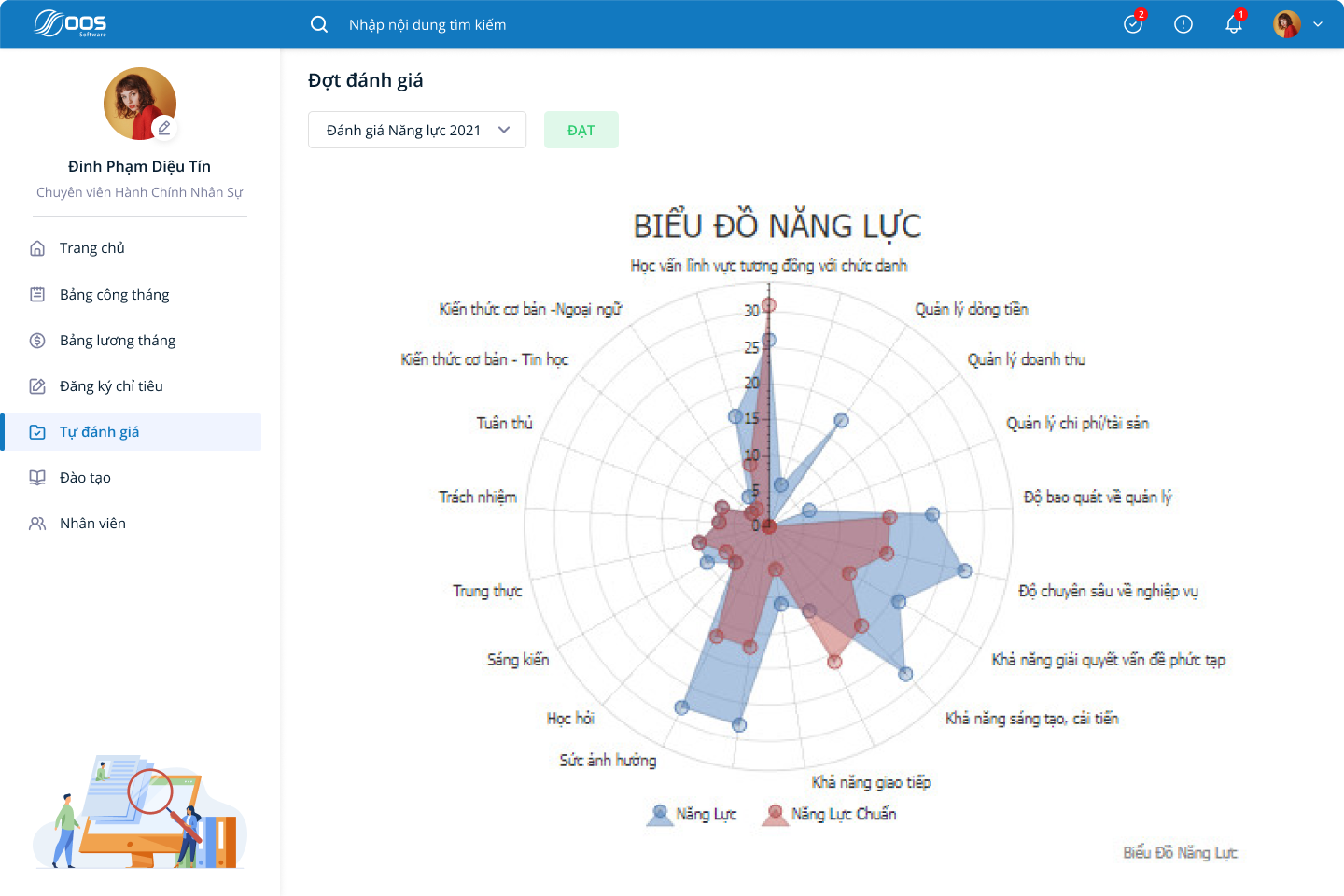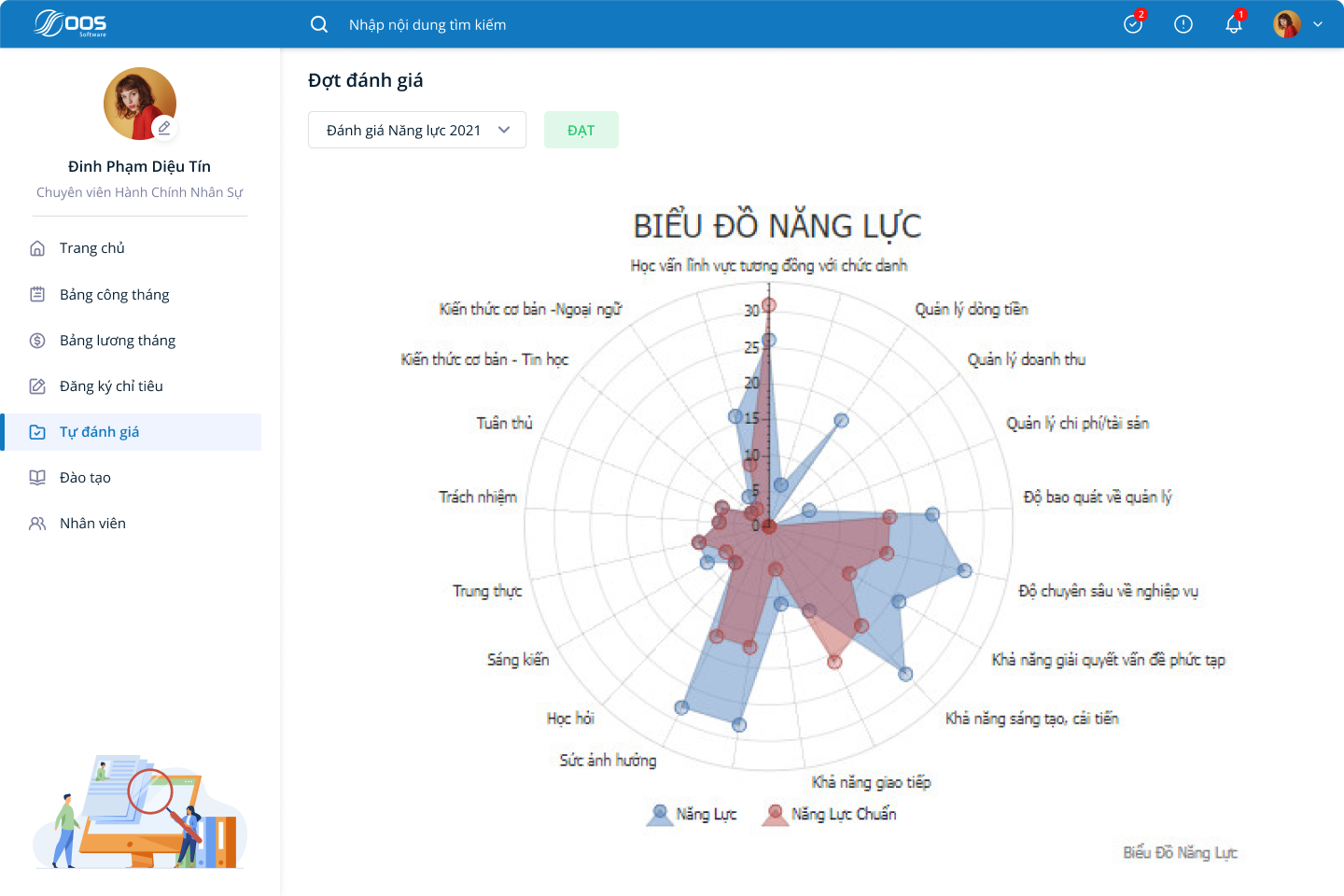 Spider web chart to assess visual capacity for managers and employees
A highlight of Humax is the improvement in training proposals based on assessment of capacity and performance. Employees themselves know where they need to improve, and the business has appropriate development strategies.
Ending
With experience in deploying for many multi-industry corporations such as TTC Group, Doji, Kangaroo and especially SHB, OOS Software is confident in building and deploying Human Resource Management Software for T&T. Entering the digital age, it is necessary to change to go quickly and sustainably. Technology application not only helps T&T simplify manual HR tasks, but also optimizes human resources. 
HUMAX has more than 10 years of accompanying many businesses and corporations. Contact now to optimize Human Resource Management for your Business.
Hotline: (+84) 97 306 0459
Facebook: Software Human resources management Humax