Carlsberg was one of the first Danish multinationals to enter Vietnam and made its first investment in 1993. For the first 20 years, Carlsberg ran its operations in Vietnam through Carlsberg Indochina. In 2013, the complete Carlsberg Vietnam company was established including trading company and manufacturing plant located in North and Central Vietnam.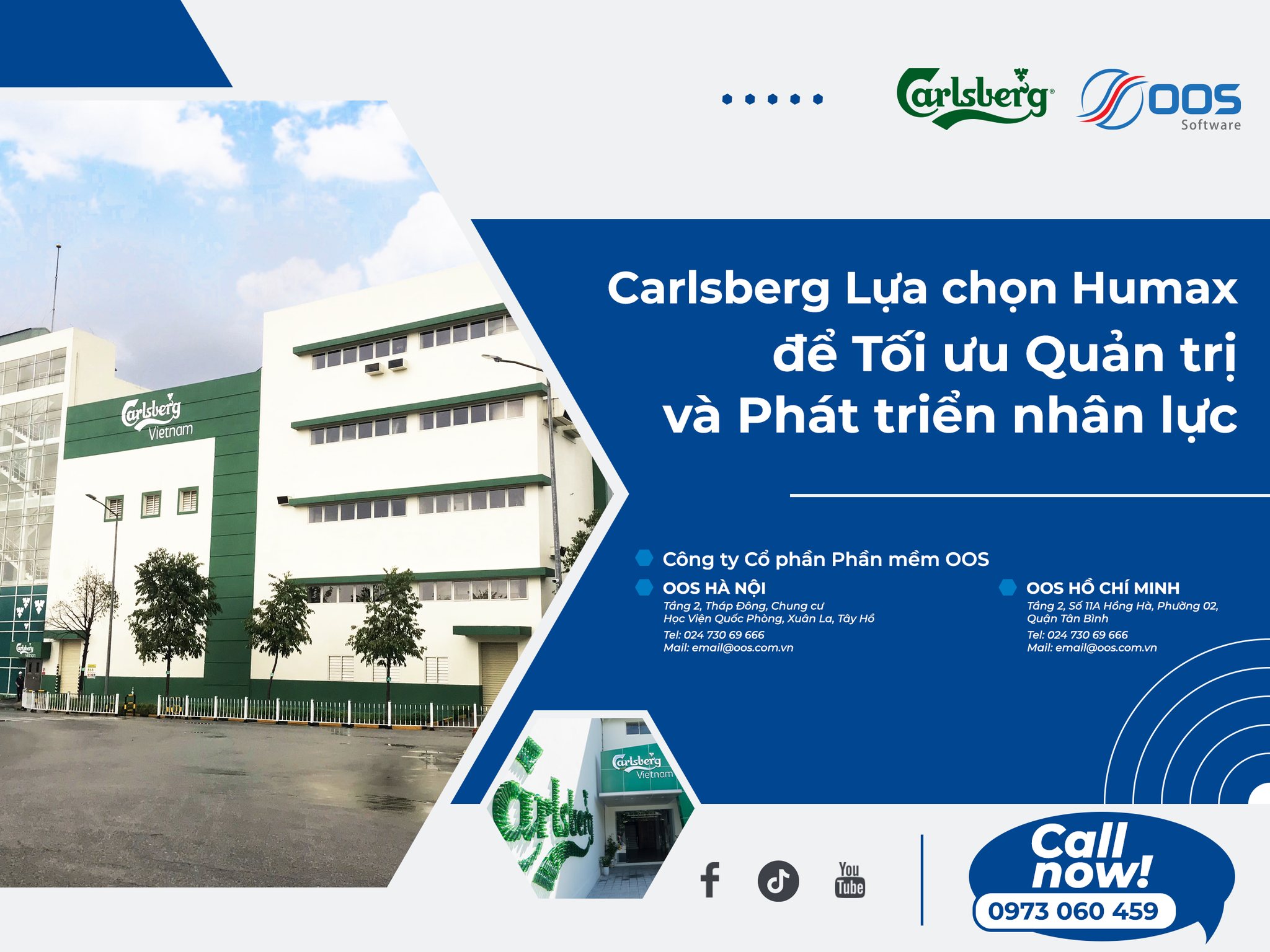 Business development must always go hand in hand with people development strategy. Therefore, Carlsberg always wants to attract talent to increase the capacity of the organization. But in the actual implementation process, businesses still face many challenges. Especially when the recruitment has not achieved the expected results. Carlsberg always expects a solution to improve the quality of human resources and support recruitment. The industry labor market is often volatile with a high turnover rate. Not to mention, the workload and data processing in the recruitment period is not small. Since then, the Human Resources department has spent a lot of time in manual work, making it difficult to focus on the expertise of selecting and recruiting people.
Choosing Humax, Carlsberg Vietnam believes in a comprehensive optimization solution
Faced with the above issues, the Carlsberg leadership understands that the digital transformation of Human Resource Management is necessary. This is not only a foundation to help go faster but also supports sustainable development in the long term.
After researching many solutions, Carlsberg trusted OOS Software to choose Humax Software. The Board of Management highly appreciates OOS's experience in implementing the Group-level HR management model over the past 10 years. Along with that is the ability to solve specific problems in the Manufacturing sector.
Ending
With experience in deploying for many large corporations, OOS Software is confident in building and deploying Human Resource Management Software for Carlsberg Vietnam. Entering the digital age, it is necessary to change to go quickly and sustainably. Applying technology not only helps Carlsberg simplify manual HR tasks, but also optimizes human resources.
HUMAX has more than 10 years of accompanying many businesses and corporations. Contact now to optimize Human Resource Management for your Business.
Hotline: (+84) 97 306 0459
Facebook: Software Human resources management Humax