October 17, 2022 is a great day for OOS Software, marking 16 years of non-stop activities of the members of the collective of people in the common roof of OOS. We are proud of that!
OOS SOFTWARE – 16th
Age 16 with the message "Speed up for future" - Accelerate towards the future, towards the mission and common goals of the whole company, constantly innovate to bring the best solutions in human resource management of the enterprise. In particular, at the 16th birthday party, for the first time, the sharing "Roundtable - 16-year OOS journey" was held with the participation of the members of the board of directors, who are Co- first founder. Through the stories of a long journey, with difficulties and challenges, many successes and memories have followed until now. Above all, it is the spirit of OOS Software as it is more and more instilled in every OOS person.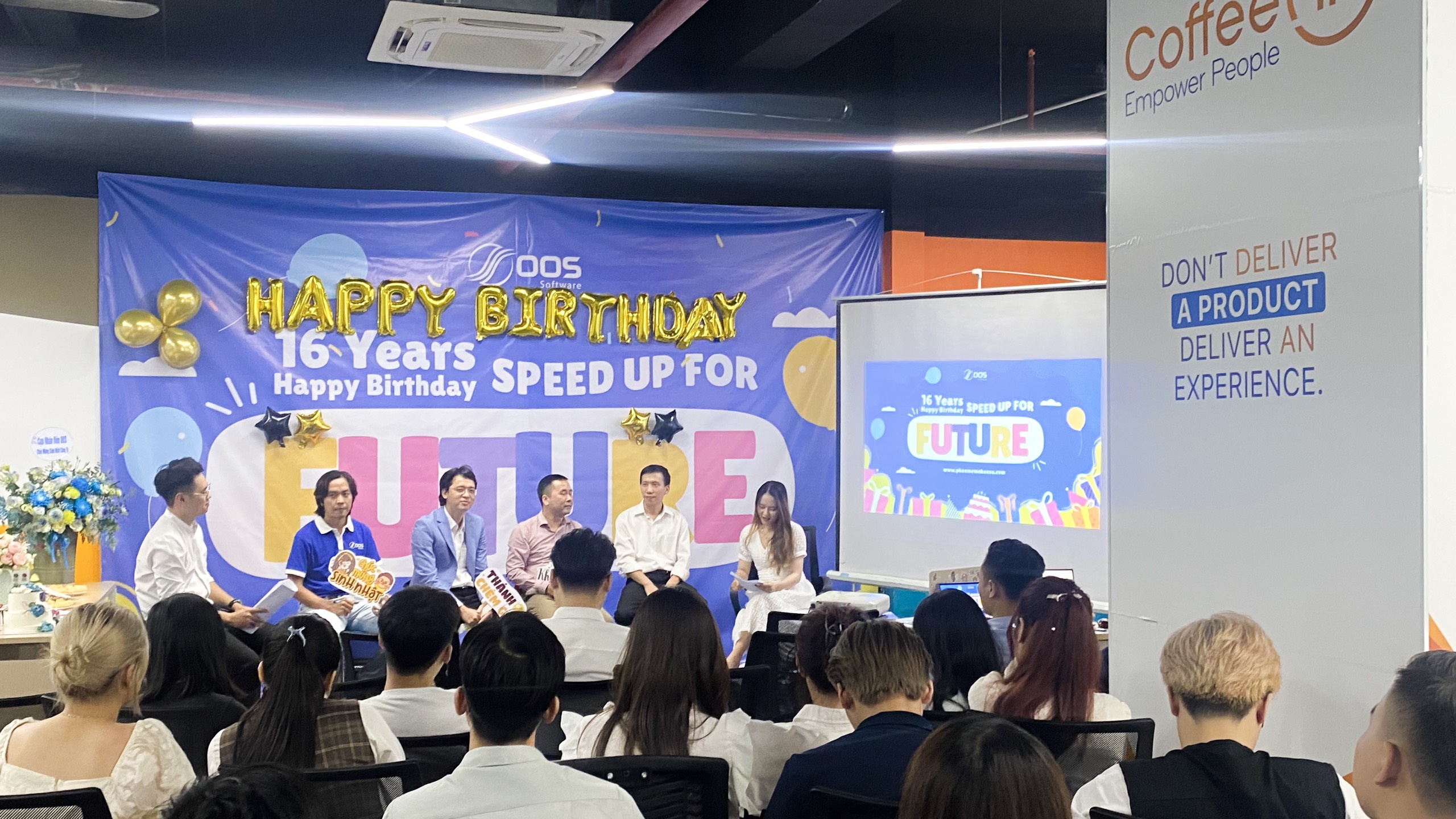 OOS SOFTWARE 16th BIRTHDAY LINE OF EVENTS
In order to increase the spirit of solidarity and cohesion of all members of the company, a series of birthday events were held with many interesting activities.
The football friendly tournament of OOS Software and EFY Vietnam Information Technology Joint Stock Company with a score of 6-3 in favor of the home team OOS
Billards tournament in mixed doubles with 2 well-balanced groups from all OOS staff
Video Contest "OOS Journey" with excellent and enthusiastic contests from teams in both Hanoi and Ho Chi Minh offices
Each event, an activity helps employees feel comfortable after work, bond with colleagues and wholeheartedly look forward to OOS's birthday wishes. In the birthday party, mini games activities, cultural performances were also responded enthusiastically, creating a vibrant and full-fledged atmosphere in the life of each OOS-er.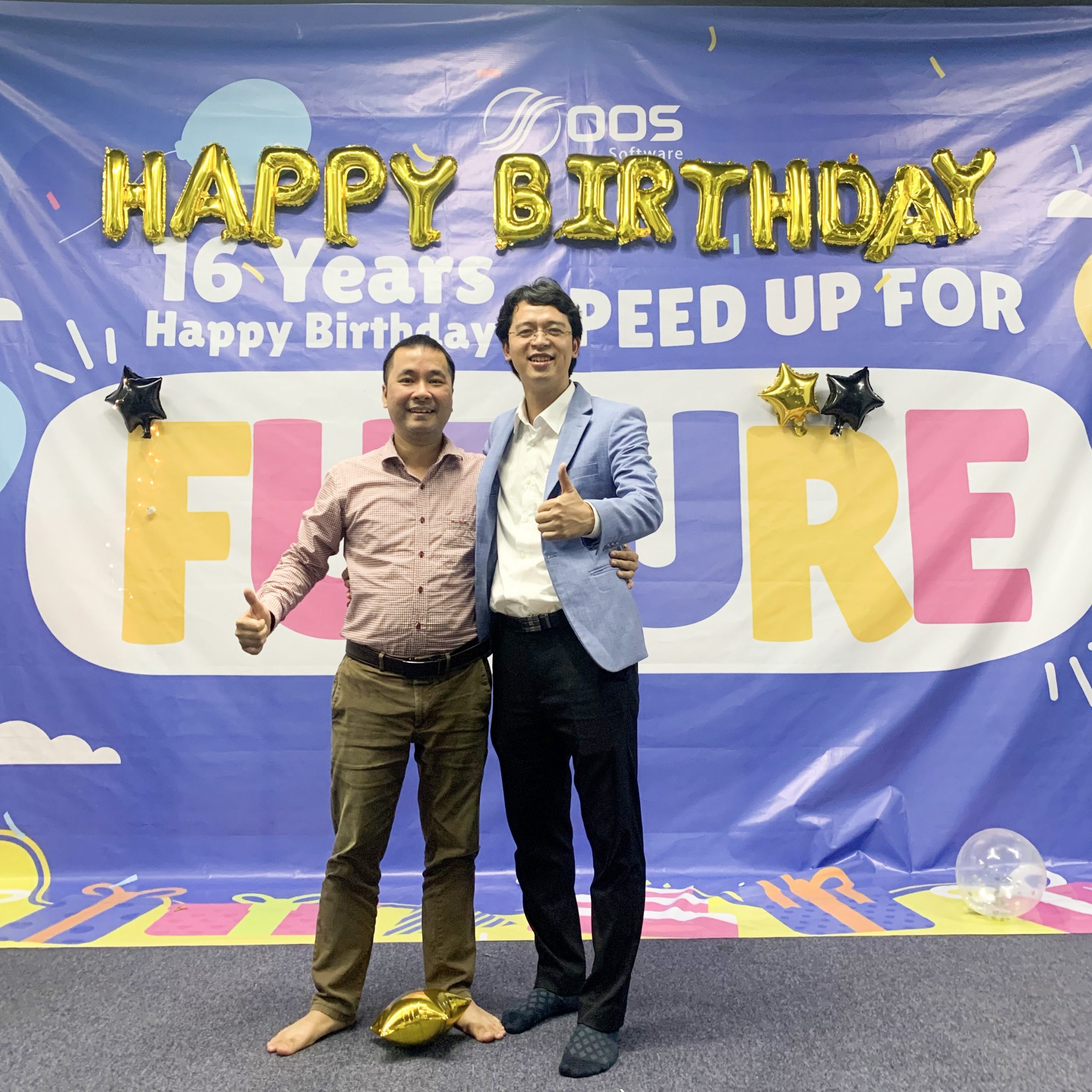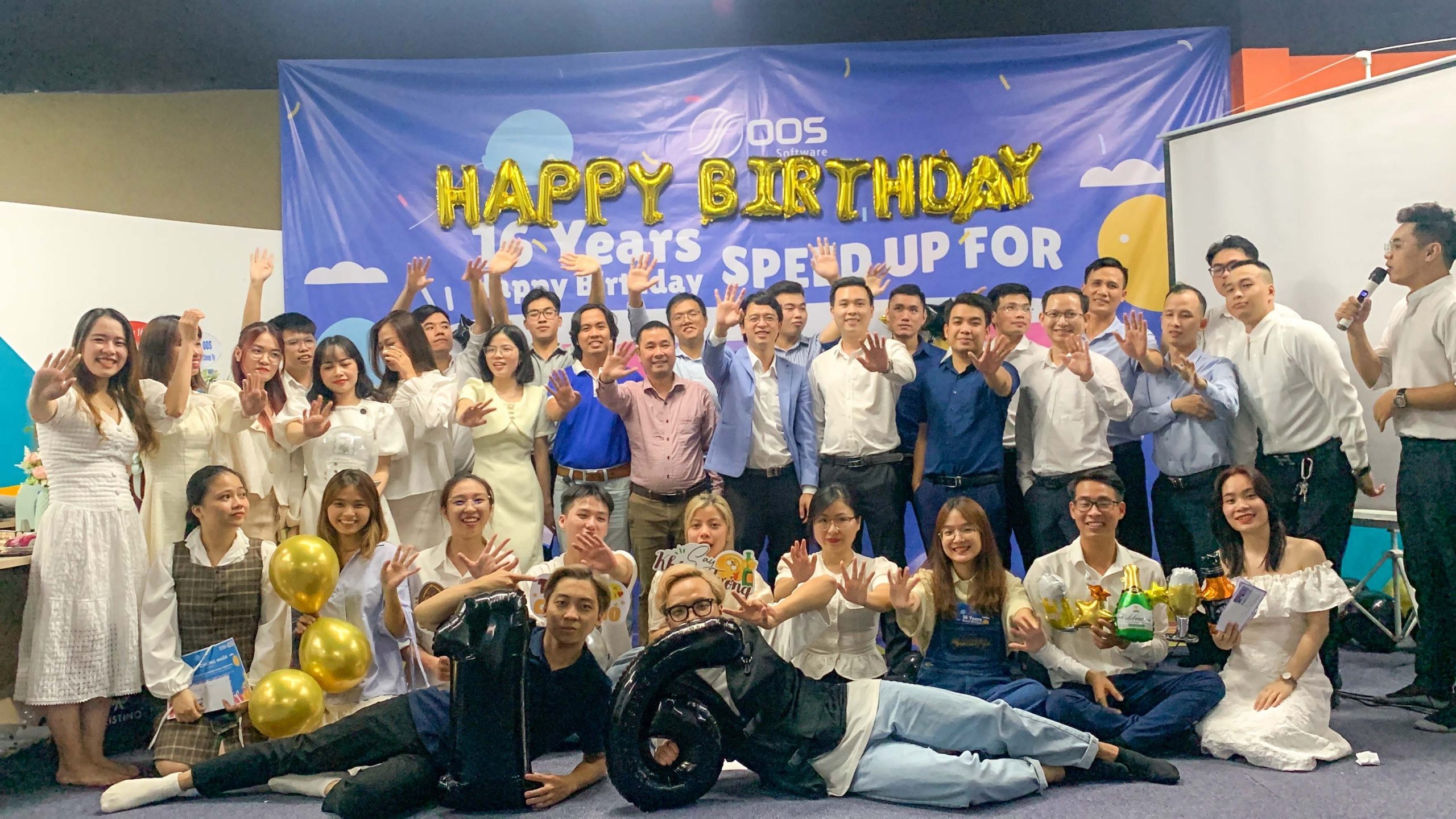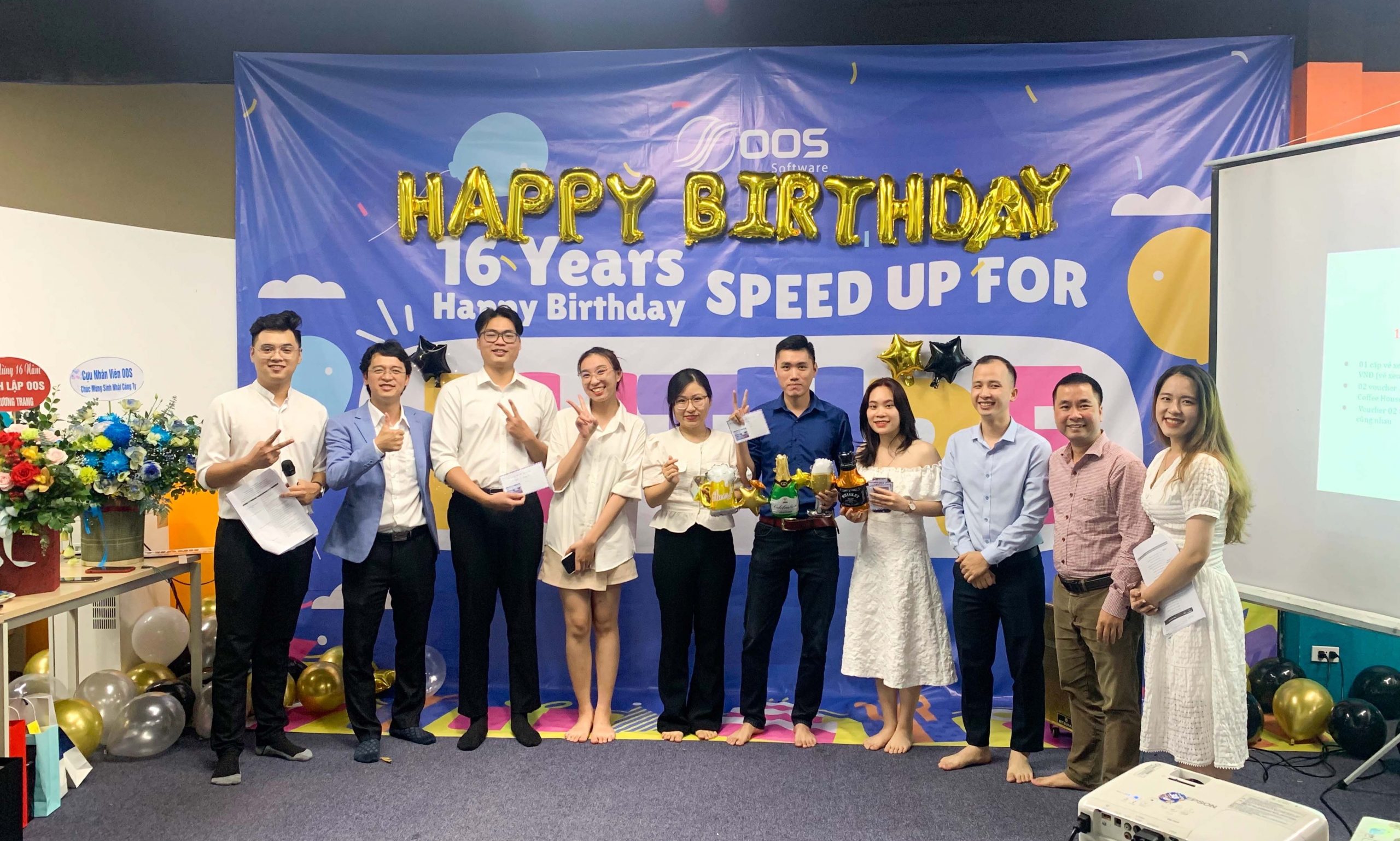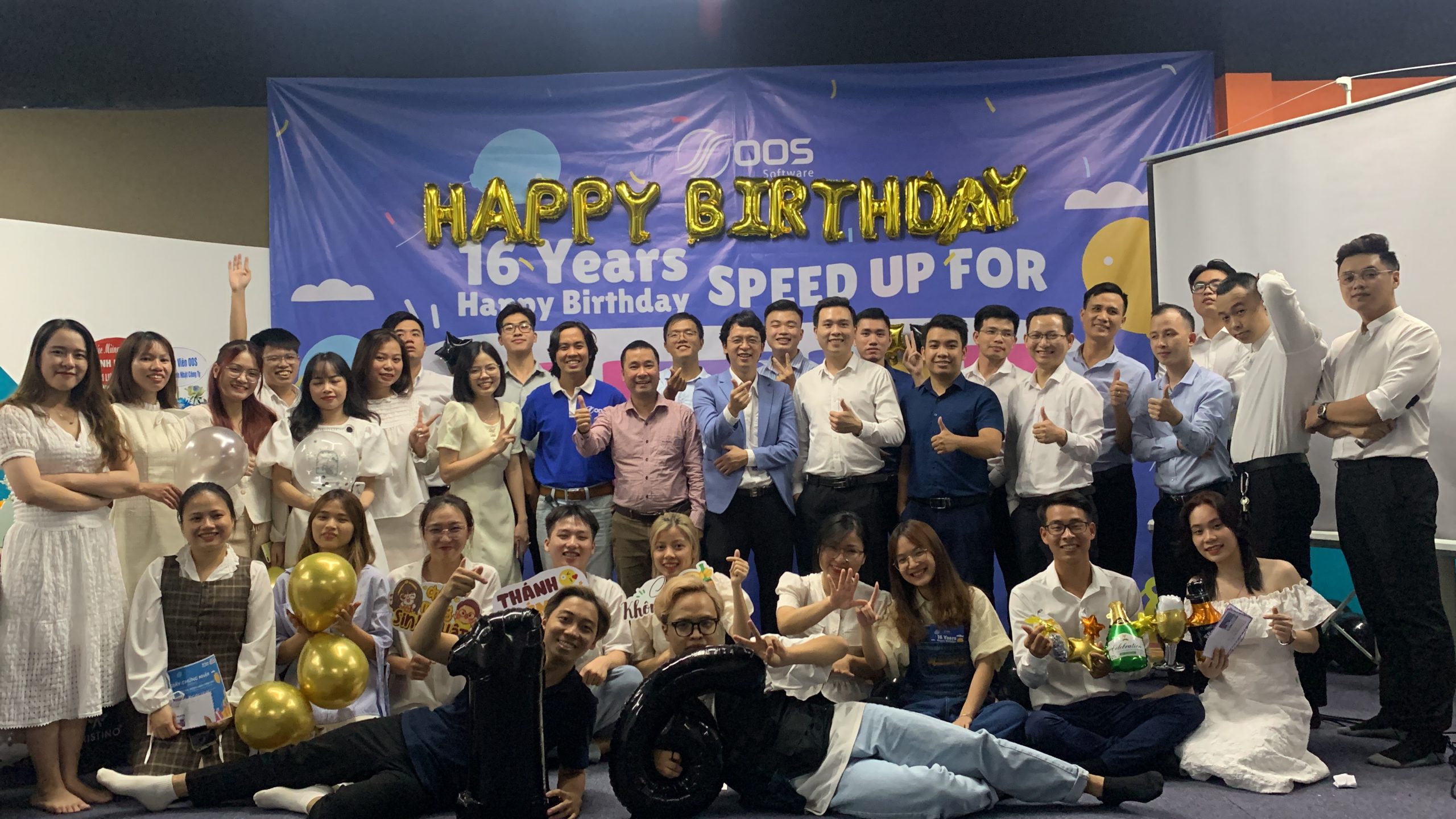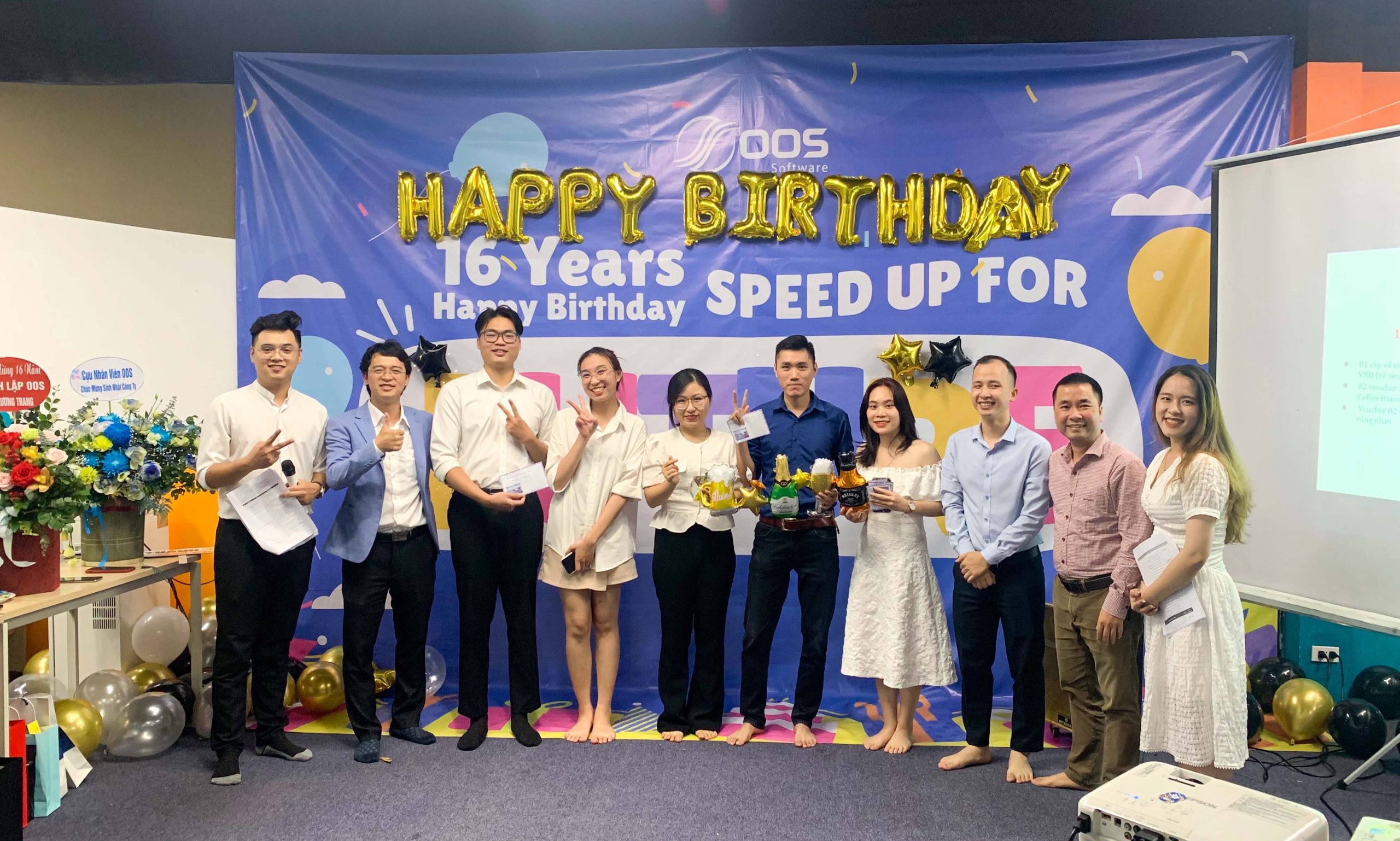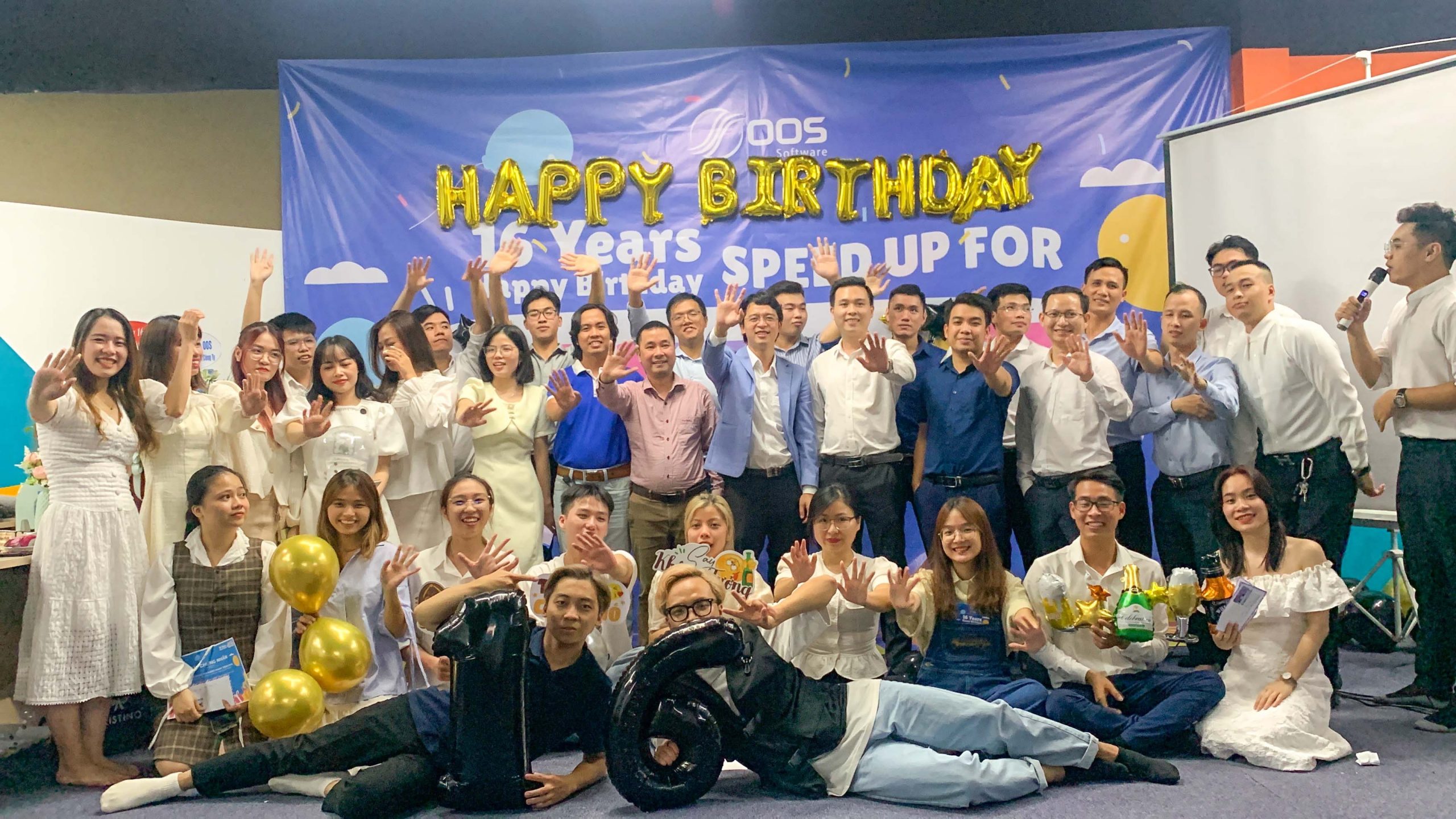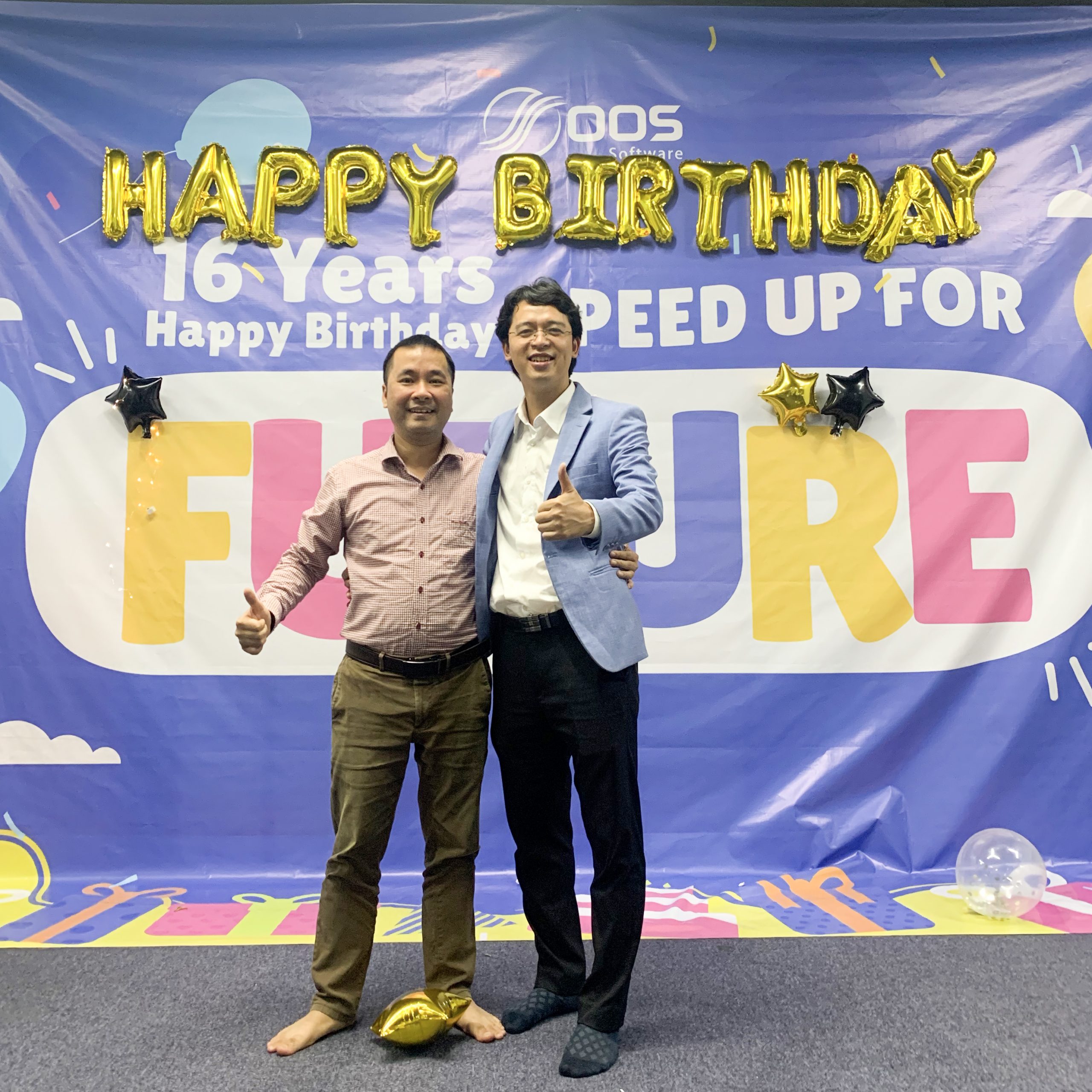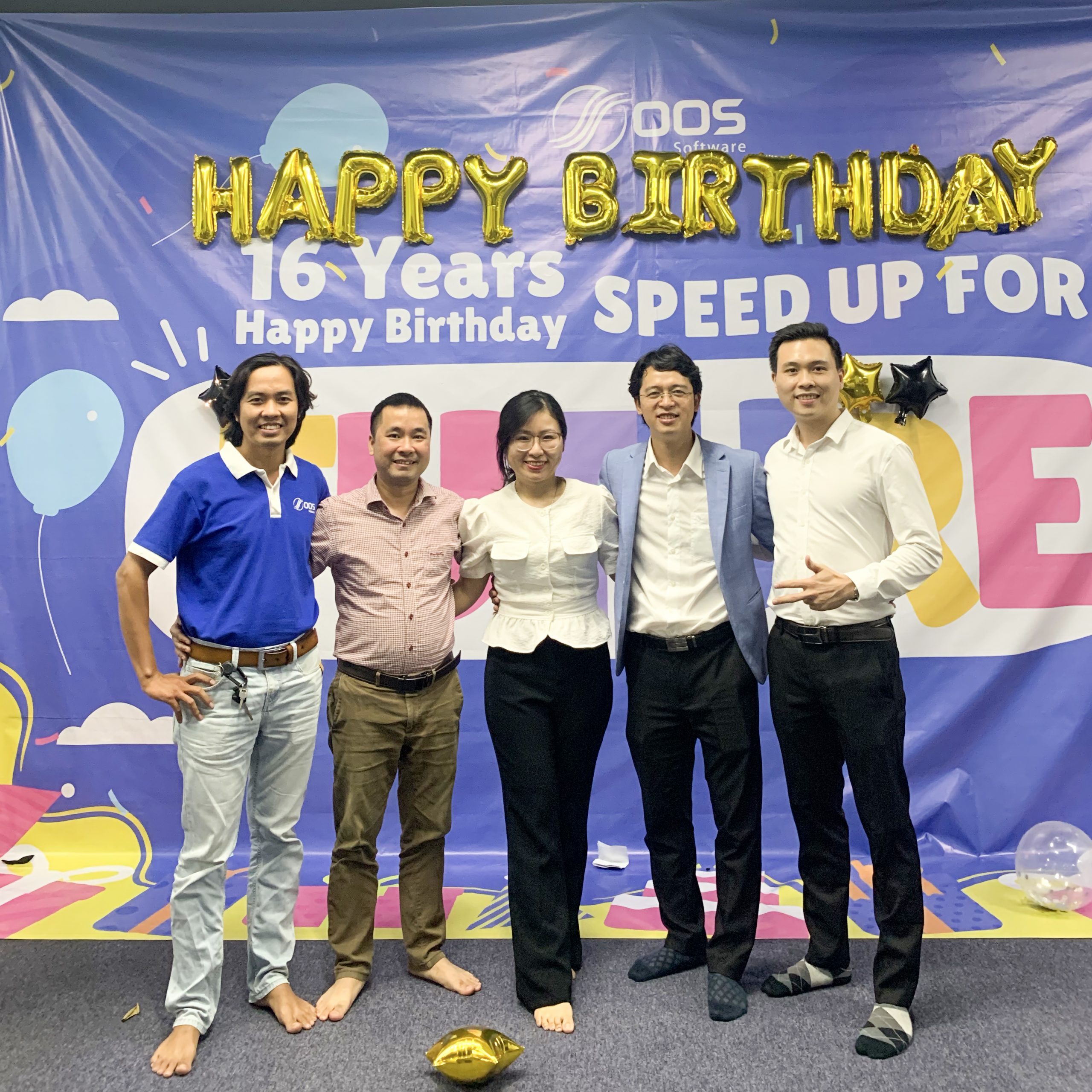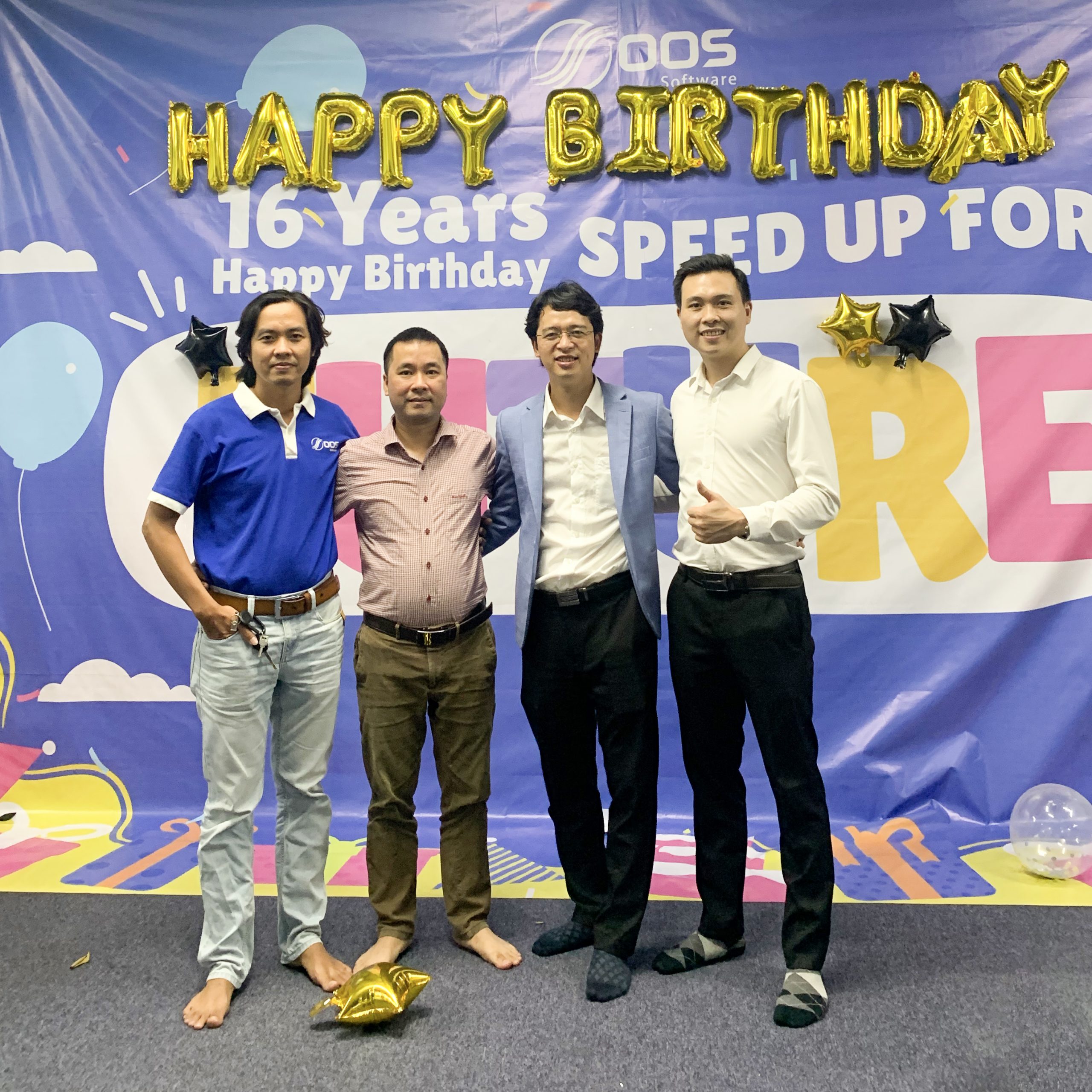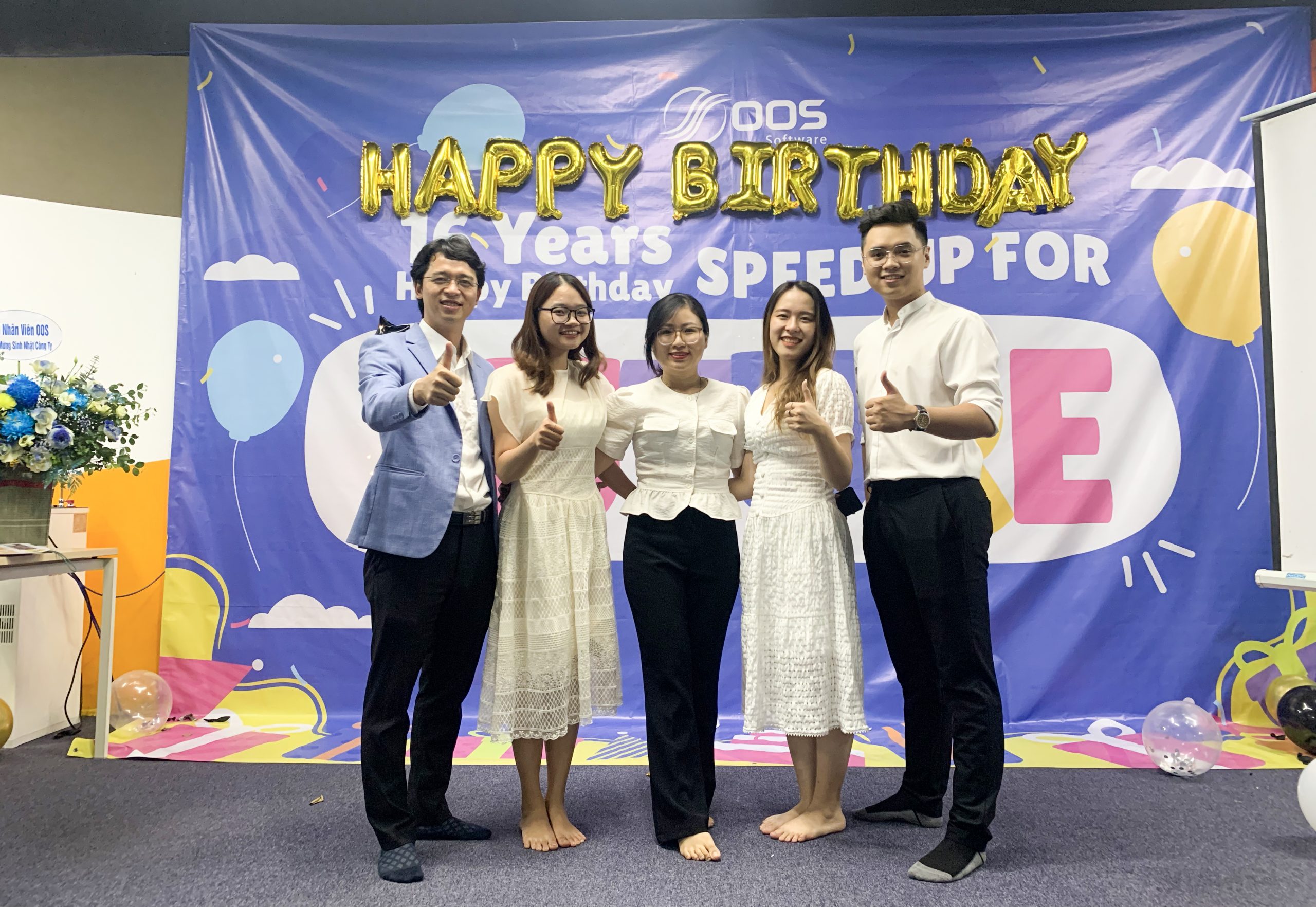 SUMMARY
Speed up for future This is not just a birthday party, it is also a milestone marking the efforts and growth of each OOS generation, an opportunity to thank former employees and customers for their constant companionship and support. last OOS journey. We look back and always look forward to future success.
Happy 16th birthday OOS Software!